Your TV could currently be running on electricity that was originally generated in France, isn't that incroyable! (That's "incredible" for all you non-French speakers out there).
Britain currently has four interconnectors with France, Netherlands, Northern Ireland and Republic of Ireland.
These provide us with around 4% of our total electricity supply.
We share electricity with these countries for a number of reasons.
If the UK has a lot of wind energy, but no need for it, we can send it on to, for example, Norway. This works in the opposite direction too, with Norway supplying us with electricity generated from their hydropower energy sources. This can save customers in both countries a lot of money, depending on the price of energy at that time.
It gives us more security in our energy supply. If for any reason, anything was to happen to our energy sources, we know there is another resource we can turn too, and vice versa.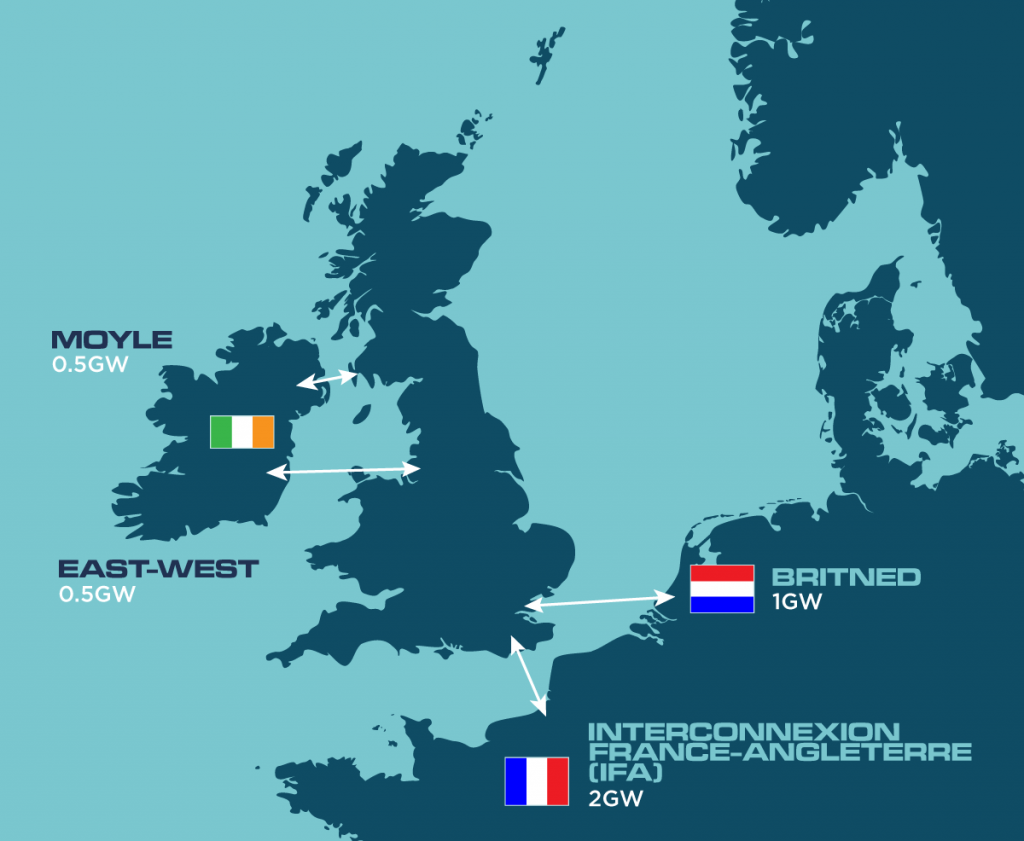 FUTURE PROJECTS
The EU has set a target for all members to have 10% of their electricity generation to be provided through interconnectors by 2020. This means that the UK has to make up 6% of that target in the next 4 years.
For new interconnector projects to go ahead, we need to make sure they are worth the time, money and planning that would be spent on them, as well as ensuring they would be in the interest of both UK consumers, as well as the partner country.
There are currently projects in the works, either in the planning stages or building stages, in a number of countries.
Thankfully, the names are far more exciting for these interconnectors than those we currently have, for example: Nemo Link (Belgium), Viking Link (Denmark) and Ice Link (Iceland)!
HOW FAR CAN WE GO?
The UK is in a relatively unique position when it comes to sharing our electricity (or indeed natural gas, which also gets shared between countries through interconnectors), as we are an island separated not only from mainland Europe, but even further afield.
This means that any more connections we wanted to make would require a lot of planning, and some extremely long pipes!
There are some ways around this problem, however; having a middleman.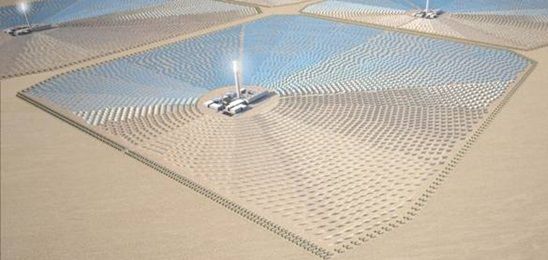 One project that has been put forward is for the UK to receive renewable solar energy from Tunisia.
The energy would be sent from Tunisia to Italy, before being sent out to Europe from this more central point in Europe.
This would be quite a challenge in terms of planning, laying pipes, and making sure everything is working as it should, across a very large distance!
But could this open the way to the UK sharing electricity and energy all over the world? Time will tell!