We regularly interview someone involved in the energy industry, to find out more about the variety of people and jobs there are in this exciting area.
This time around we meet a project manager building onshore wind farms around the UK.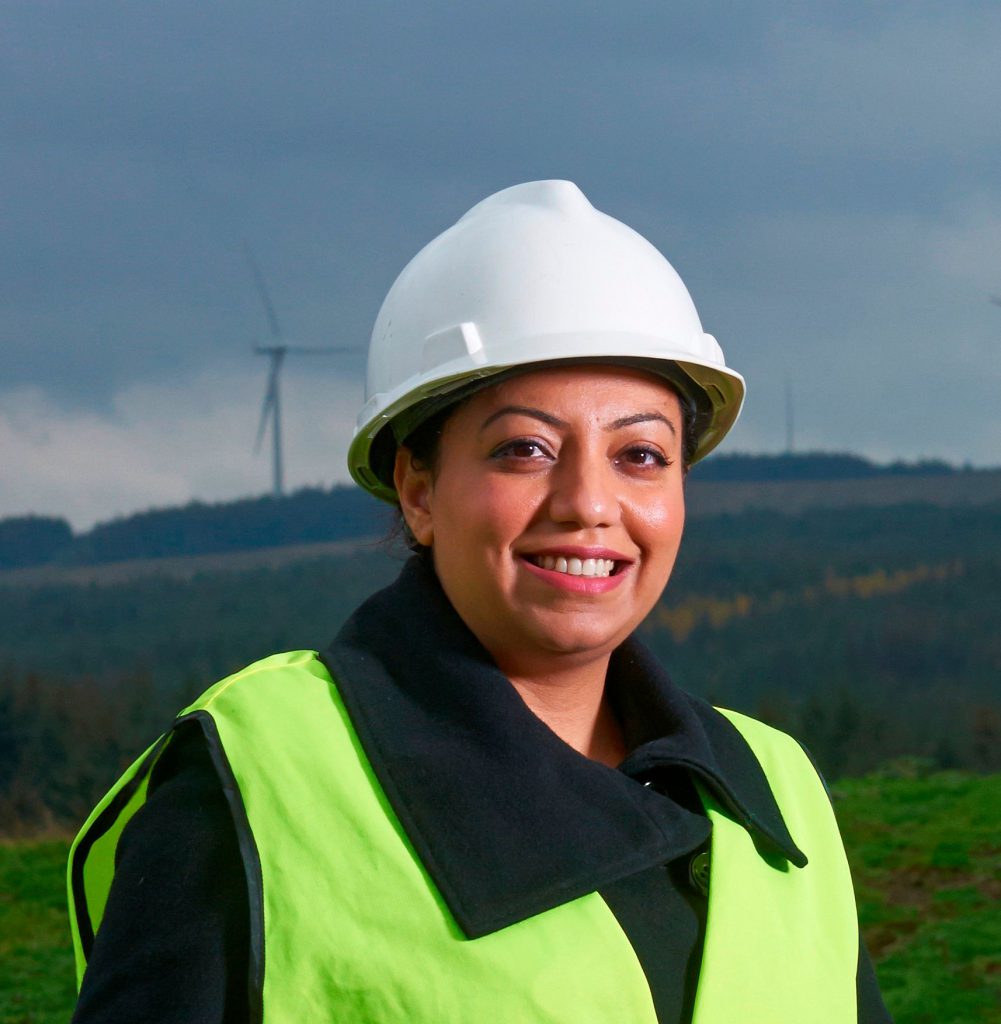 Interviewee:
Sadia Maqsood
Title:
Project Manager for Siemens
Description of role:
Building onshore wind farms
CAN YOU DESCRIBE A TYPICAL DAY IN YOUR JOB?
There is no typical day! Every day is different and that's one of the great things about this job – you never get bored! In my role, I lead a team of people building onshore wind farms. We start from the point where a contract has been signed with the customer, and our job is done when the wind farm starts to generate electricity. I'm also responsible for making sure the job gets done on time. I'm based in Scotland, south of Glasgow, but I travel all over the UK for meetings with customers and colleagues, and to inspect wind farm sites.
The most rewarding aspect of my job is knowing that I play a small but significant role in providing sustainable and renewable energy to many homes in the UK.

Sadia Maqsood
HOW DID YOU GET INTO THIS LINE OF WORK?
I've worked in all sorts of industries in my career so far, including mobile telecommunications and TV broadcasting. About five years ago, because of a personal shift in my views about the impact of human activities on our planet, I began looking for opportunities in the renewable energy sector. I came across a role with my current employer, Siemens, which offered me the opportunity to switch, because it's a large company that does many things. This began my journey in the renewable industry. I've been working in this role for over three years now.
WHAT QUALITIES DO YOU NEED FOR YOUR JOB?
Fortunately this industry is growing fast, so it can offer opportunities for people with lots of different qualities and skills. These vary from working outside on construction sites as an installation technician to an office-based job such as sales manager. Just bear in mind, it can often be very demanding on your time – but it does give you a very high level of job satisfaction.
WHAT'S THE BEST THING ABOUT YOUR JOB?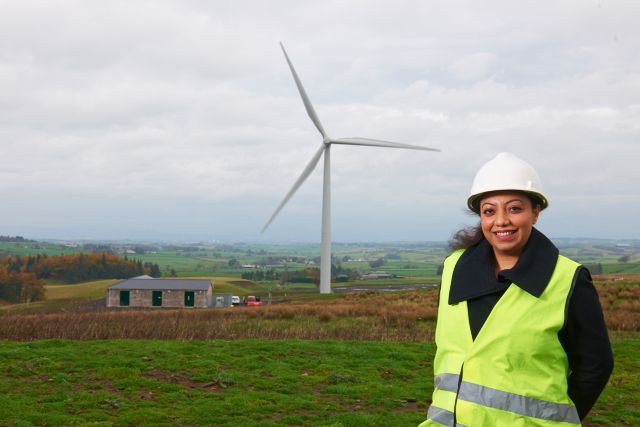 The most rewarding aspect of my job is knowing that I play a small but significant role in providing sustainable and renewable energy to many homes in the UK. It's great to see the benefits and opportunities that wind energy has opened up for communities around the UK as I travel around. Every step and milestone of the project is an exciting and proud moment for me, from the moment when we manufacture the first component to when we transport and install the first wind turbine. More importantly, working as a team and seeing the challenging projects through to the end is very satisfying.
DO YOU HAVE ANY ADVICE ON HOW TO GET INTO THIS WORK?
There are many ways to get into it because of the great variety of different roles. My advice to people interested in renewable energy careers is that it's important to play to your strengths – choose a job with a set of skills that's right for you. It's well worth getting advice at school on the kinds of qualifications that you need for the job you choose, and the subjects which are most useful to take at GCSE and A level.