Salt + Water = Light!
OK, so it might not be as simple as that, otherwise salt water lakes would be glowing all day every day!
However, simple chemistry could provide safe and valuable light sources for those who need it most.
How Can It Help?
Inventions such as the lamp below, which use basic scientific principles, will be invaluable for areas where there is not a lot of electricity available, either because it's too remote or because it's too expensive.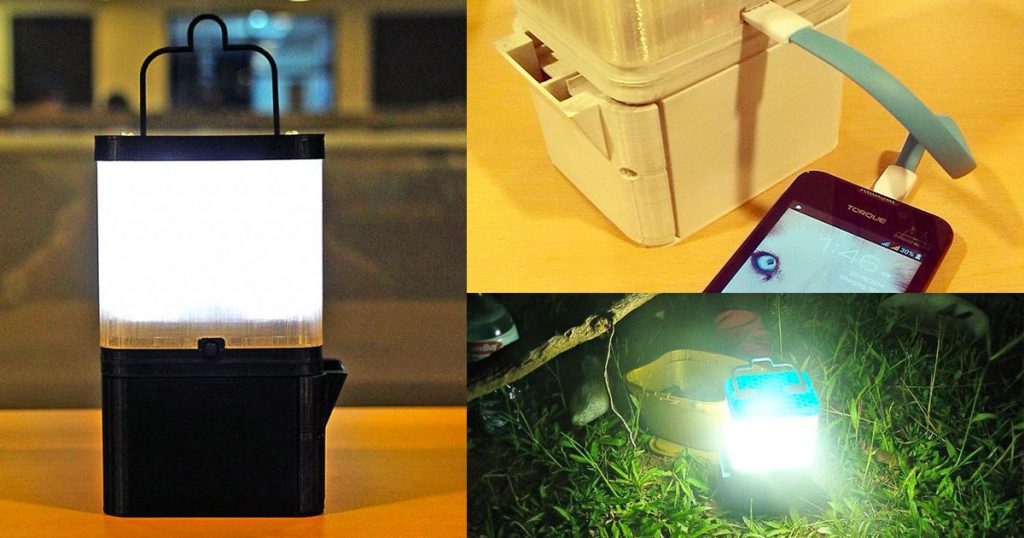 These same areas of low electricity and high poverty are also likely to be developing countries which are at higher risk of climate change effects, for example flooding, which can wipe out what little access to electricity they do have.
There is also an added safety benefit from using these lamps, compared to standard kerosene or paraffin lamps (like the one at the top of this page). Standard lamps have been reported to have adverse effects on health and the environment, with some reports claiming that use of a kerosene lamp can affect people's health the same way smoking lots of cigarettes every day can.
The Science Part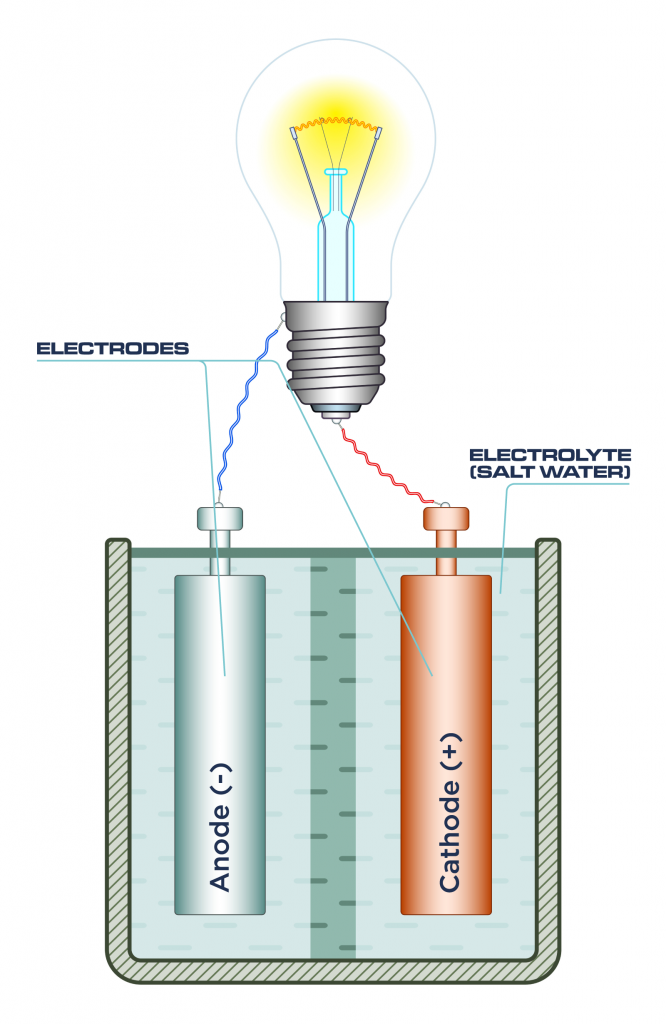 An electrochemical cell is a battery or device that can generate electrical energy from chemical reactions. This can also happen the other way around, by introducing electrical energy to start a chemical reaction. This particular use of salt water is not new.
Electrochemistry has been around for years, generating electricity from chemical reactions, for example to power batteries, and in turn, produce light.
The salt water lamp like the one shown above is an example of an electrochemical cell (battery).
An example of an electrochemical cell, which could be very similar to the cell found in the light above, is shown here, with an explanation of each of its parts.
Electrolytes are liquids that conduct electricity, in this case, the salt water found in the lamp. The electrolyte closes the circuit in the cell (or battery)
An electrode is a piece of material that conducts electricity when it touches a non-metallic part of a circuit, i.e. the salt water in the lamp. Electrodes are often metal rods, such as zinc and copper
Two electrodes are found in the salt water lamp, one acting as an anode, and one as a cathode, like you would find in a regular battery
Once the salt water is added, the circuit is closed and the battery (or cell) can power the lamp to produce light.